The Collection & Archive
The Collection at the Klionsky Studio comprises paintings, drawings, lithographs, and sculptural work by the artist as well as sketches, writings and other materials related to the creation and documentation of his artwork. The Studio is open to the public by appointment, and welcomes research inquiries from curators and scholars.
In addition to the art collection, the Estate maintains an archive that holds records and materials left behind in the artist's studio at the time of his passing. These include personal and professional correspondences, press clippings, books about the artist, books collected by the artist, studio records, biographical photographs and documents, and exhibition catalogues.
---
The Studio Project
Since Klionsky's passing in September 2017, the Klionsky Estate has catalogued the works and materials in the artist's studio. While the project is ongoing, we have discovered academic drawings and other works brought from the Soviet Union that have been sealed for years, various unsold works and experimental pieces, and many letters and materials. We have slowly begun to piece together the artist's process by collecting and cataloguing all of these elements of Klionsky's work.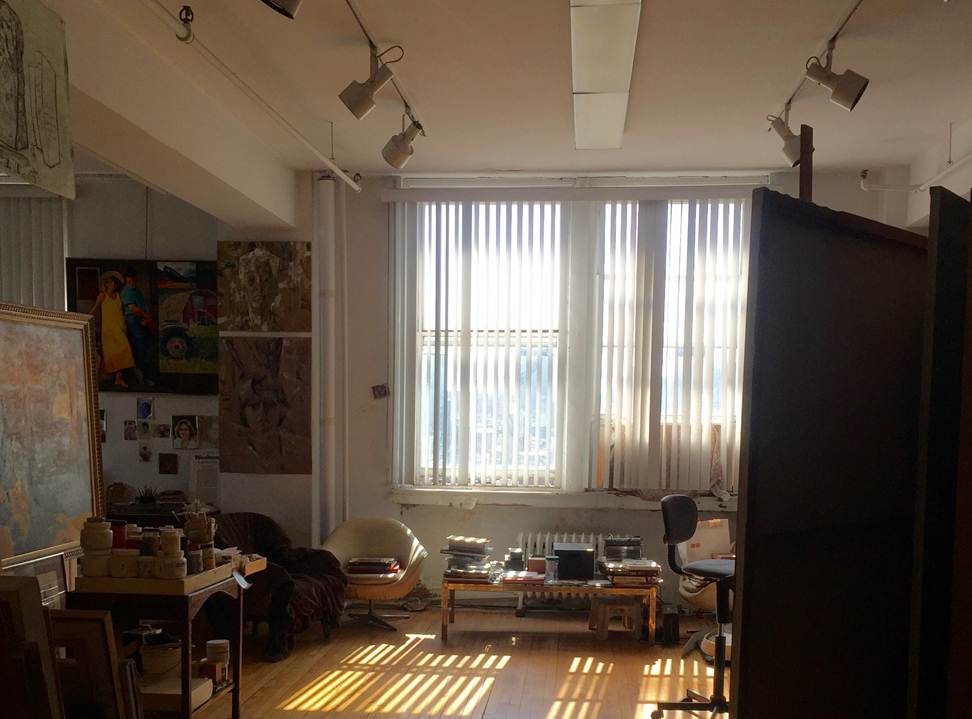 Current projects include:
Digitizing the Archive
As we finish gathering of the archival material in the Klionsky Studio, we are now in the process of digitizing the archive, to make all the press, images, correspondences, etc., easily searchable for scholars and other visitors.
Catalogue Raisonné
As we begin to research and develop the artist's catalogue raisonné, we invite collectors of Klionsky's work to share their stories, images, and information regarding the work(s) in their possession. Please reach out with any questions or information regarding Klionsky works in your possession.
Educational Programing
The Estate is in the process of developing partnerships with academic institutions in the New York City area. Please visit education for more details.